Coil Tubing Unit for Sale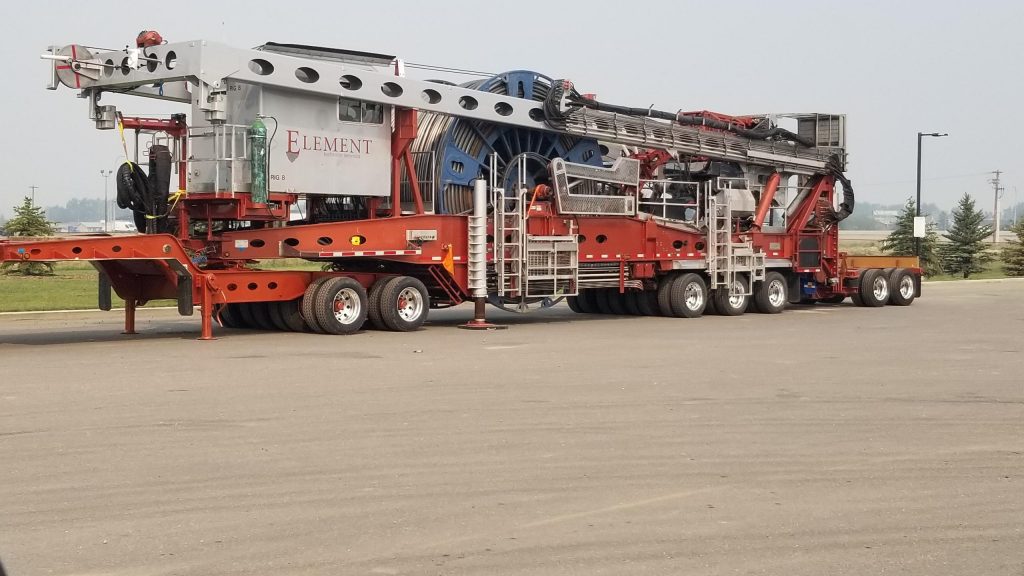 Explore Coil Tubing Units for the oil and gas industry by Peerless Canada. Welcome to Peerless Trailers, your trusted partner in delivering top-of-the-line coil tubing units tailored to the demanding needs of the oil and gas industry. Our Coil Tubing Units (CTUs) redefine efficiency, precision, and safety, making them the ultimate choice for enhancing production and extraction processes in coiled tubing operations.
Advancing the Oil & Gas Industry
In the ever-evolving world of oil and gas, Peerless' Coil Tubing Units stand as the vanguard of technological advancement. Our coil tubing units are purpose-built to streamline oil & gas well intervention operations, improve production tubing performance, and ensure the utmost safety for your workforce.
Streamlining Coiled Tubing Operations in The Oil Field
Peerless Coil Tubing Units are meticulously engineered to handle the rigors of coiled tubing drilling and well intervention with precision. Our large reel trailers maintain steady hydraulic pressure, letting you optimize oil and gas wells with unmatched efficiency.
Experience the Peerless Advantage
In the fast-paced world of the oil and gas industry, Peerless Trailers in Penticton, Canada, is your trusted partner. Our Coil Tubing Units are meticulously crafted to meet the unique demands of coiled tubing operations, setting new standards for performance and safety. With Peerless, you're not just investing in equipment; you're investing in the future of your oil and gas production - backed by our
warranty
guarantee. Transform your operations today and embrace the Peerless advantage.